Here's 5 gifts ideas for your gamer friend !
---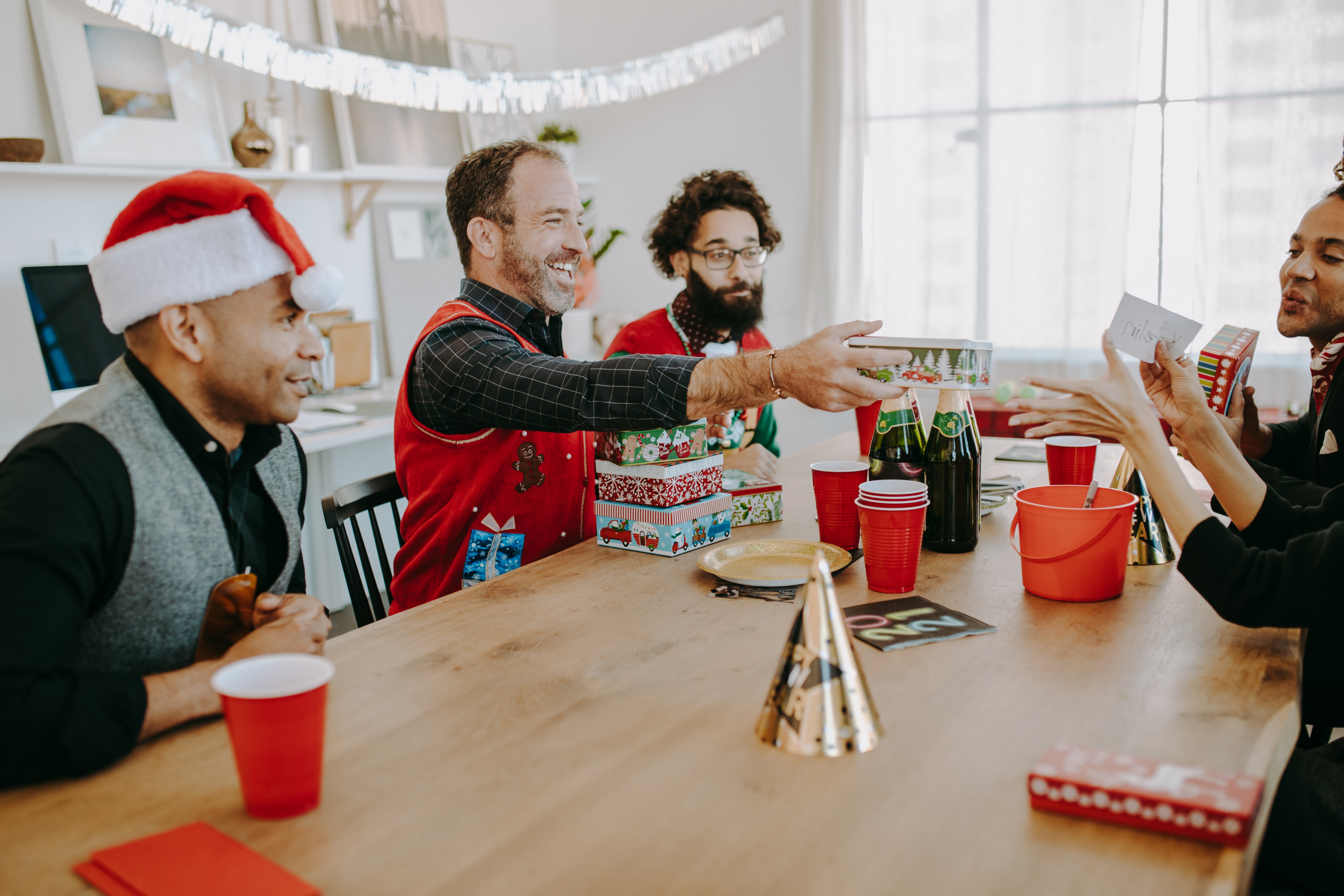 Christmas is fast approaching, and this year more than ever, we want to enjoy it!
And who says Christmas obviously says exchange of gifts !! And we all know it, in every gang, there is always a person who is completely addicted to board games !!
Did you catch that person this year? No problem ! ÎLO is there for you!
Here are 5 gift ideas for your gamer friend!
KEMET // V 2.0 DÉTAIL // BLOOD AND SAND
by Matagot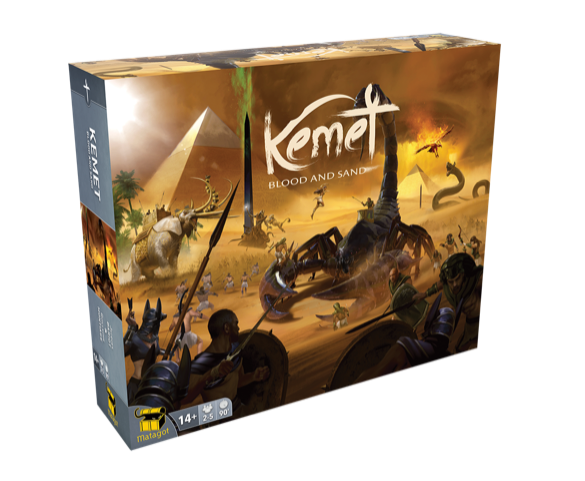 2 to 5 players // 14+ // 60 minutes // Available in FR and EN
In Kemet : Blood and Sand, faith, magic and war come together.
One god will rule.
An endless ocean of sand crossed only by the tumultuous waters of the Nile, ancient Egypt is a dangerous place ruled by mighty gods. As vast as this field is, the time for power sharing is over ... the time for blood and eternal glory in battle has come!
Become an Egyptian god, open the gates of your city as your troops advance singing the song of war, and claim your rightful place as ruler of the black lands of Kemet.
Each player takes control of an Egyptian deity: Anubis, 4 "Buy a Power Tile" tokens in 4 colors Bastet, Horus, Wadjet or Sobek, while they fight for power with the help of their armies.
The player with the most Fame Points at the end of the game is the winner. In Kemet: Blood and Sand, you will choose the actions to be carried out in your turn to build and improve your pyramids, buy and select your powers… and your mythical creatures, with a single objective: to fight and take control of the temples.
List of game components:
- 1 game board
- 1 individual board
- 64 Power tiles in 4 colors (16 Rubies, 16 Sapphires, 16 Diamonds and 16 Onyx)
- 1 Score & Turn Order track
10 Creatures figures
6 Mercenary figures
38 Divine Intervention Cards
2 Special Combat Cards
80 Fame Points tokens
20 Veteran Tokens
5 Statue tokens
2 Storm Overlays
5 Silver and 5 Gold Action tokens
5 Player aids
Components for each player (in 5 colors): 12 Miniature Units, 1 Prayer marker, 1 Order marker, 8 Battle cards, 5 Action tokens, 3 Pyramids in 3 parts each, 4 Pyramid tops in 4 colors (Ruby, Sapphire, Diamond and Onyx), Each player takes control of an Egyptian deity: Anubis, 4 `` Buy a Power tile '' tokens in 4 colors.
by Matagot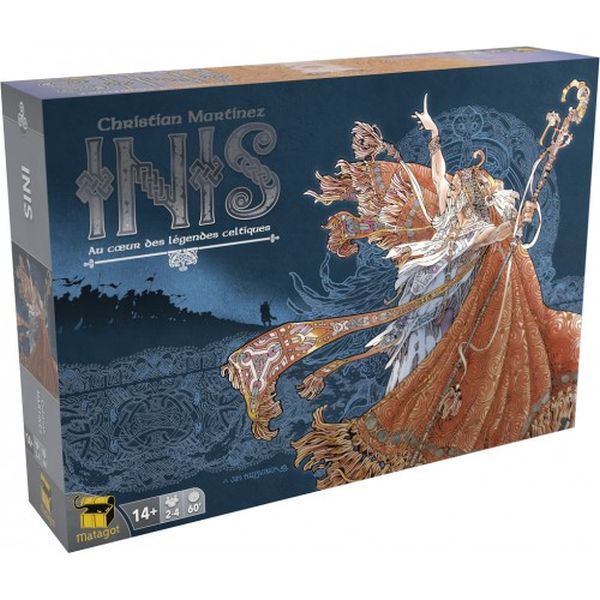 2 to 4 players // 14+ // 90 minutes // EN only
In Inis, you play the role of a Celtic chieftain who has just arrived in a new land.
You must construct sanctuaries for spiritual enlightenment, erect citadels to protect peaceful clans, and indulge your wanderlust by exploring the surrounding territories.
As clans migrate throughout the land and come to coexist, their differences can lead to clashes, which are often resolved peacefully - but no always.
Demonstrate your leadership by rallying clans loyal to your cause, and then the Great Council will have no choice but bestow the crown on you...
by Hurrican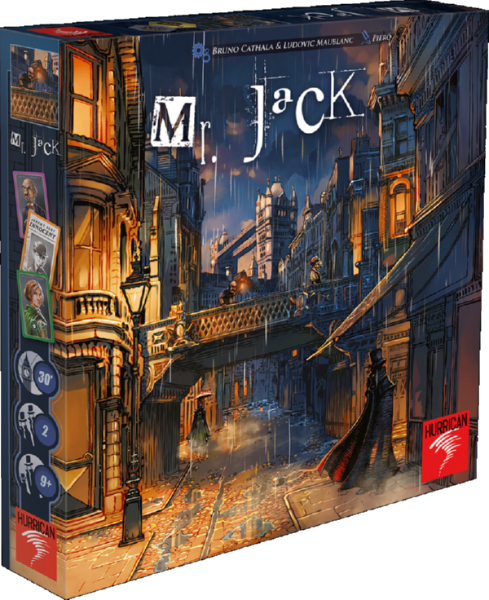 2 players // 9+ // 30 minutes // EN only
The night covers the gloomy alleys with a veil of darkness. Jack the ripper is moving in the shadows...
The finest investigators of the gaslight age have gathered to catch him before he uses the darkness to slip away for good.
The trap is slowly shutting on him... But Jack is cunning. He is in fact impersonating one of the investigators... Will the others unmask him?
by Bombyx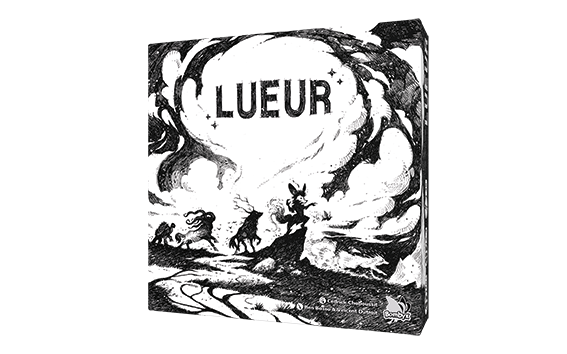 2 to 4 players // 10+ // 45 minutes // EN only
In one night, the darkness has thickened. The green of the trees and the silhouette of the volcanoes are no longer distinguishable and there is no sound.
To dispel the darkness to restore the colors requires many flashes of light.
Adventurers are born and trained for this: to master the power of the elements, to choose their companions, to find the way to the lighted places.
But only one of them will become a legend.
Contents:
1 large board
1 small board
30 dice
53 cards
98 cardboard pieces
41 wooden pieces
by MJ GAMES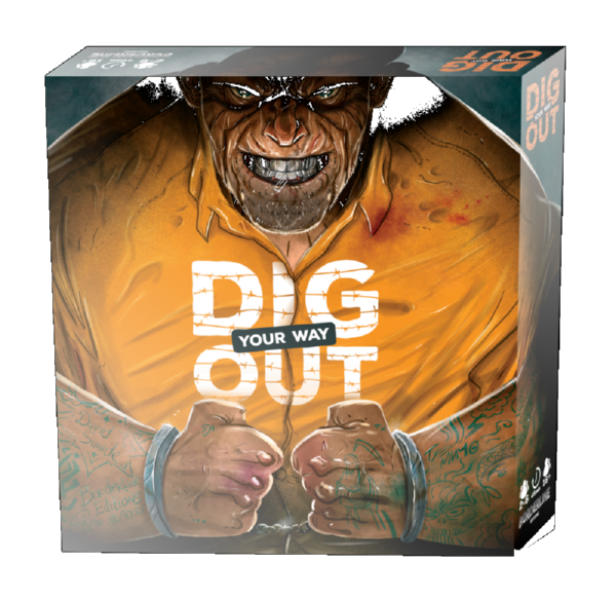 2 to 4 players // 16+ // 45 minutes // EN only
Dig Your Way Out, Anything goes to win!
Dig your way Out is a board game set in a prison where you have to escape before the others. Craft tools with salvage items, buy them with cigarettes, or extort those from other players.
To escape, you will have to make your hole.
If you don't want to dig with spoons, you will need tools. Tools you can craft with whatever you have on hand, buy with cigarettes, or, if you're armed enough, extort money from other players!
Like tools, weapons must be improvised, made or bought with cigarettes.
Bluff and memory are necessary because it will be necessary to pay attention to the cards which are in the hand of each player. Who has the tools to dig? Who has blades to fight?
To help you out, you can also join a gang, or call on skills and connections from your past life.
As you move around the prison, you can perform various actions to build your own strategy.