Spring board games for fun in the sun
---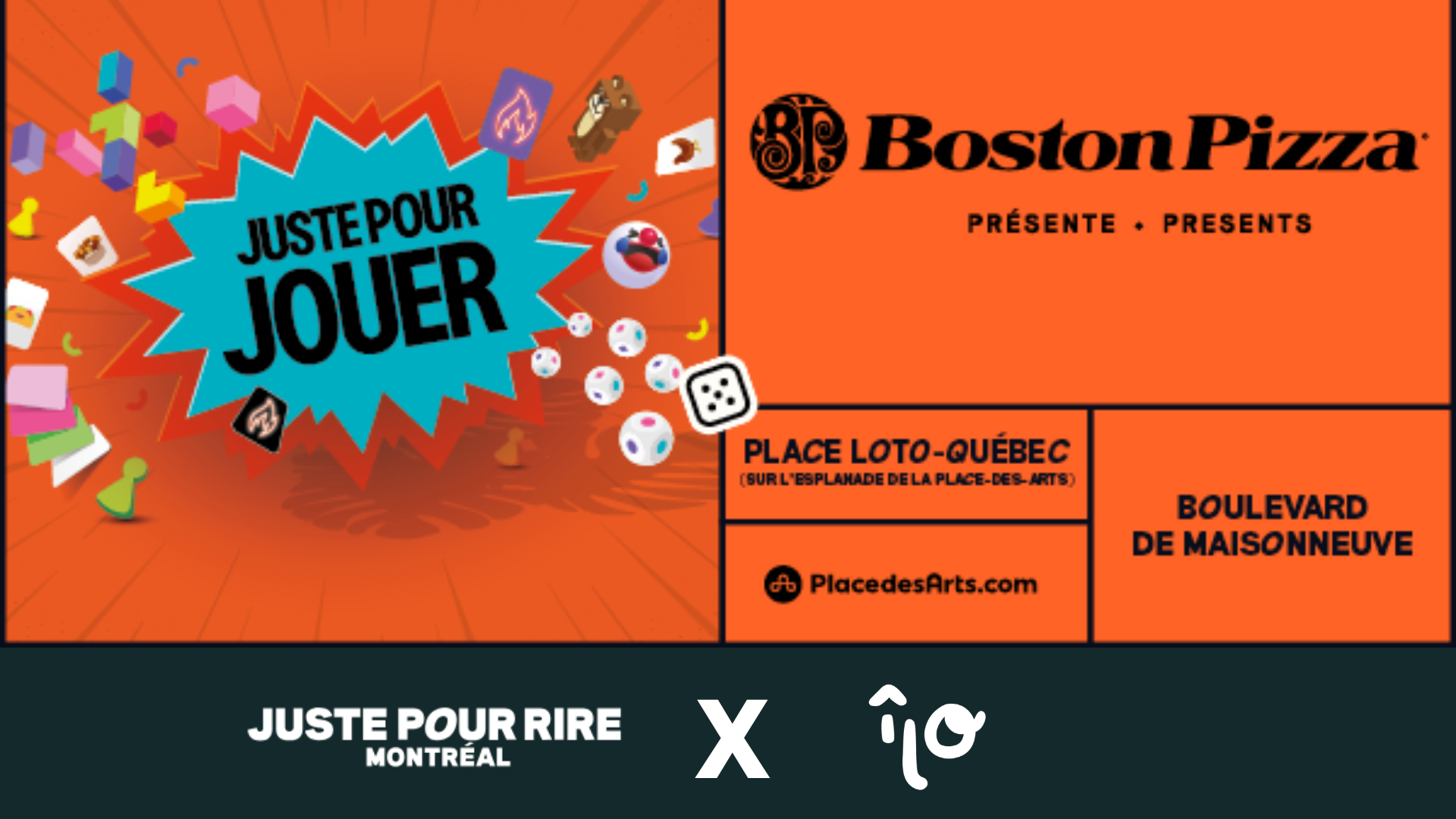 Spring is a wonderful time to enjoy board games with family and friends. With warmer weather, longer days, and the desire to get outside more often, board games can provide a great alternative for socializing while staying inside. In this blog, we'll explore some of the best board games to play during this season and how they can add a touch of fun to your spring evenings. Whether you're looking for new games to try or looking to revisit classics, you've come to the right place. So break out the game boards and playing cards, and get ready to discover hours of fun and entertainment playing board games this spring.
NEW :
KITES : (from 10 years old, 10 min) published by Matagot
Kites is a game of speed and observation with hourglasses (of different lengths) representing your kites in the sky. Once the hourglass is empty, your kite falls to the ground, and you have lost. Keep your kites flying by constantly flipping your hourglasses to keep them flowing by playing cards associated with the hourglass color. We will have to take turns in this cooperative game by watching all our kites (hourglasses) but also the hourglass that times the duration of the game. In fact, we will also have to watch the hourglass so that the game lasts as long as possible by sacrificing a card from our hand to restart it before it is finished. You'll have a lot of fun and laughter playing Kites!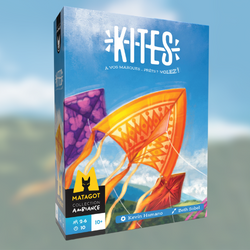 INDEMODABLE :
Tussie Mussie: (from 8 years old, 30 min) edited by IELLO
A game for lovers of flowers and their meanings!
Tussie Mussie is a particularly elegant card game that invites players to exchange cards representing flowers, each with its own meaning... and effects. The goal of the game is to get the most points after 4 rounds. Offer flowers, apply their effects, compose bouquets, and score more points than your opponents in this subtle card game with a delightfully devious mechanic, which also features a particularly ingenious solitaire mode.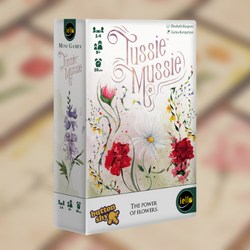 Flourish: (from 8 years old, 30 to 60 min) published by Matagot
Flourish is a beautiful and unique card building game, where players plan and build the garden of their dreams during the growing season. With beautiful imagery, players plan their gardens throughout the game to collect the most points. An easy-to-learn game offering both competitive and cooperative play modes and a player count of 1-7 offers a high level of accessibility and replayability.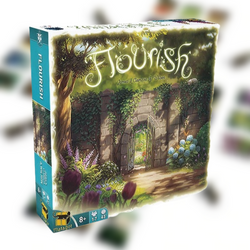 Herbaceous: (from 8 years old, 20 min) published by Matagot
Your garden is beautiful with its containers full of potting soil. Everything is ready for the new season; all you have to do is plant!
In Herbaceous, use your optimization skills to place your herbs in pots as efficiently as possible. Pick herbs to place in your personal garden or in the community garden and arrange your cards. Try to score the most points according to the characteristics of the containers. Make the most of the special herbs to make a tasty cookie and get the most victory points! Between strategy and relaxation, who will have the greenest thumb?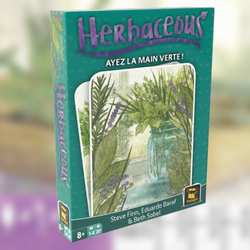 Arbra Kadabra: (from 7 years old, 20 min) published by MJ Games
You are in the enchanted forest and you must get home before the fateful hour. You must pass the magic tree test to be able to return. It is a multicolored tree that can grow or shrink on a roll of the dice. You will have to insert all your wooden pieces into its trunk and manage to steal some of your opponents' pieces. Be clever and skilful and you will succeed in escaping. If not, you will be transformed into a mushroom and will spend a thousand years at the foot of this tree in the company of those who have failed before you!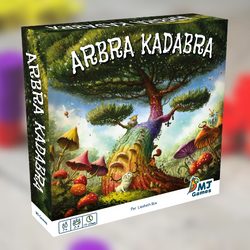 Ohanami: (from 8 years old, 20 min) edited by Oya
It is spring and in Japan the cherry trees are in bloom.
People are amazed to see and celebrate this ephemeral beauty. In Japanese, it is called OHANAMI. In this game, you become the creator: create gardens and a worthy environment for the dream of flowers. Decide in turn which objects and plants fit into your gardens. But only the right arrangement will make the whole harmonious.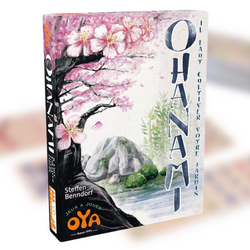 Trails: (from 10 years old, 20 to 40 min) published by Matagot
Ready for a little hiking with TRAILS?
In the same spirit as the hit game Parks, but with a lighter format and different rules, TRAILS will take you to iconic locations and national parks in the United States! Collect resources by day and night, observe wildlife and earn badges to collect the most points. With breathtaking visuals and easy-to-understand rules, TRAILS is a great way to bring friends and family together for a great ride.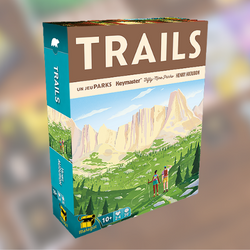 Everdell: (from 13 years old, 60 min) published by Matagot
Deep in the vast forest of the world of Everdell, a civilization of forest animals thrives and prospers. Every year, all the creatures struggle to build a new city to get through the winter! With buildings to construct, exciting characters to meet, and events to manage, a busy year awaits.
Everdell combines a worker placement mechanic with a board building mechanic. Play as the leader of a village that you will have to develop before the new winter moon. Will you be the best leader in Everdell?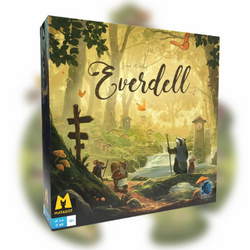 UPCOMING:
Everdell : Bellfaire Extension (from 13 years old, 60 min) published by Matagot
Bellfaire is the expansion to Everdell, adding new gameplay elements for an even more immersive gaming experience. In Bellfaire, players can host festivals, invite special citizens, recruit seasonal workers, and welcome visitors to their town. The expansion also includes new buildings, event cards, project cards and character cards to add variety to the base game.
The artwork in the expansion is beautiful and the carnival theme adds a new dimension to the Everdell world. Bellfaire is a perfect addition for those looking to extend the Everdell game experience and discover new ways to build their city using different strategies.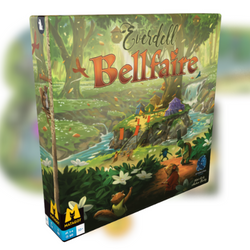 Everdell : Mistwood Extension (from 13 years old, 60 min) published by Matagot
Hiding in the depths of Mistwood, the cunning and villainous Nightweave plots to take over Everdell with the help of her spiders.
Test your wits against Nightweave and her sticky ploys in single-player and two-player games, and recruit heroes of old from the More Legends and Corrin Evertail expansion packs, as well as transform your farms with our new Through Every Season expansion pack!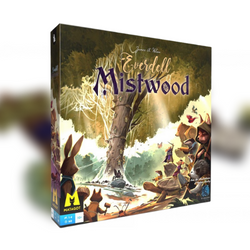 Everdell : Newleaf Extension (from 13 years old, 60 min) published by Matagot
The bustling city of Everdell, Newleaf has just opened its first train station and many new creatures are coming. Newleaf features all-new creatures, buildings, and exciting events in your thriving city! It also includes the station board, resource-rich train cars, travel-worthy tickets and reservation tokens.