Kingdomino Spiel Des Jahres 2017!
---

Blue Orange Games is proud to announce that Kingdomino, by Bruno Cathala, has won the Spiel des Jahres award.
The Spiel des Jahres is a part of a trio of awards given each year to the best board games new to the German market.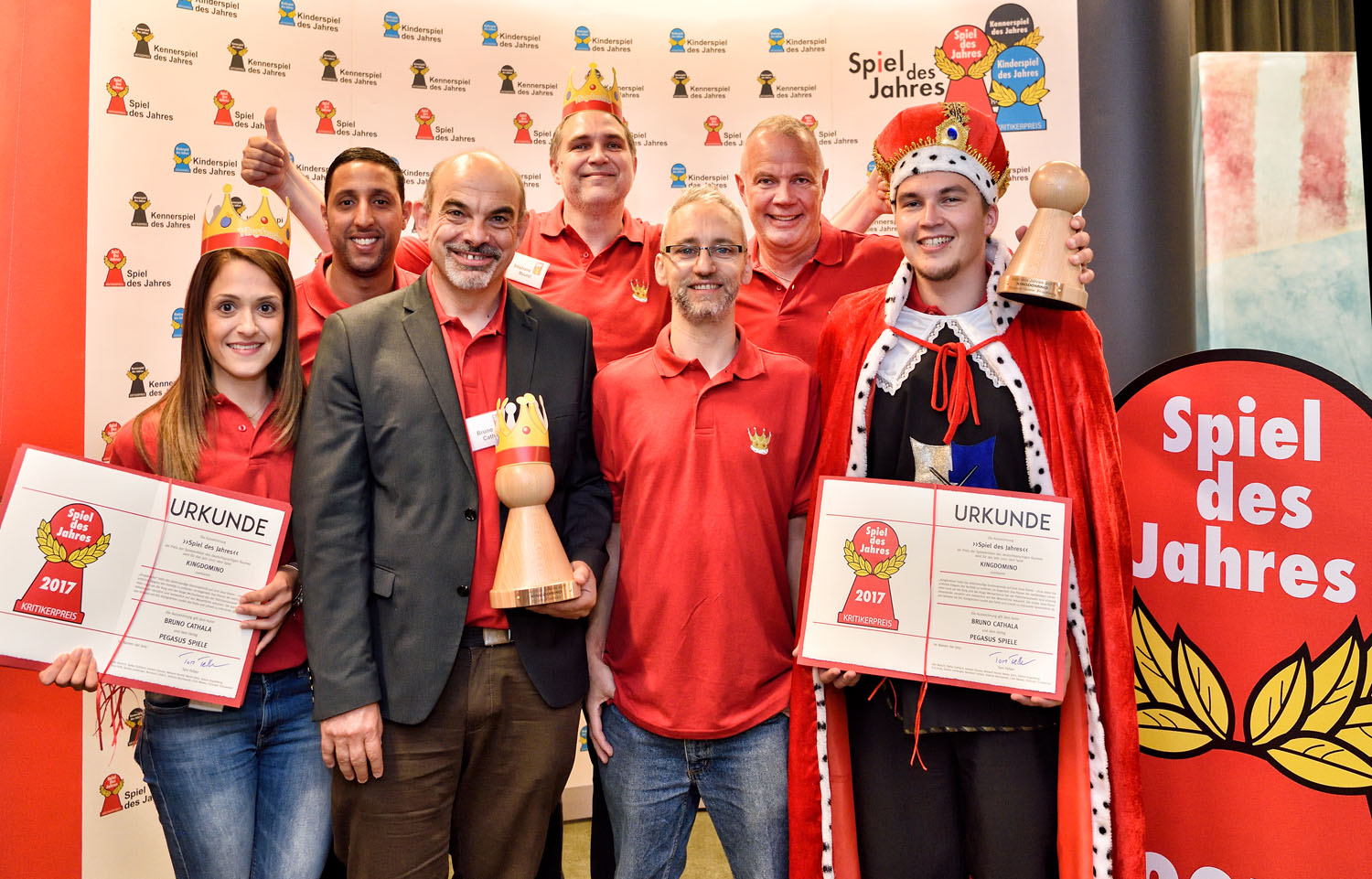 Although the Spiel des Jahres is awarded in Germany it is considered one of the reigning international authorities on picking the "best of the best" in gaming. For the 2017 Spiel des Jahres award Kingdomino beat out Magic Maze and El Dorado. A panel of German gaming experts and critics evaluated all three games looking for the best design, rules, layout, and overall gaming concept, ultimately deciding on Kingdomino as the winner. With this award, Kingdomino joins the ranks of games like last year's winner, Codenames, and timeless classics Carcassone, The Settlers of Catan, and Ticket to Ride. The Kinderspiel des Jahres award, recognizing the best children's game of the year, was awarded to Ice Cool on June 19th, 2017. The winner of the Kennerspiel des Jahres award, which recognizes more complex board games, was announced at the same time as The Spiel des Jahres, and was awarded to Exit: The Game.
"We are very honored that Kingdomino was chosen, especially with the other two choices, Magic Maze and El Dorado, being such great games. We have worked with Bruno Cathala in the past and always have seen his excellence as a game designer, but it is rewarding to see others recognizing his work. This award represents all the hard work that Cathala and our product development team put in to make Kingdomino what it is today. We sincerely thank all the Kingdomino fans out there who have supported this game in its journey. As game publishers we hope that this becomes a classic for years to come, and as game lovers we hope that it exposes more and more kids, adults, and families to the wonderful world of tabletop games."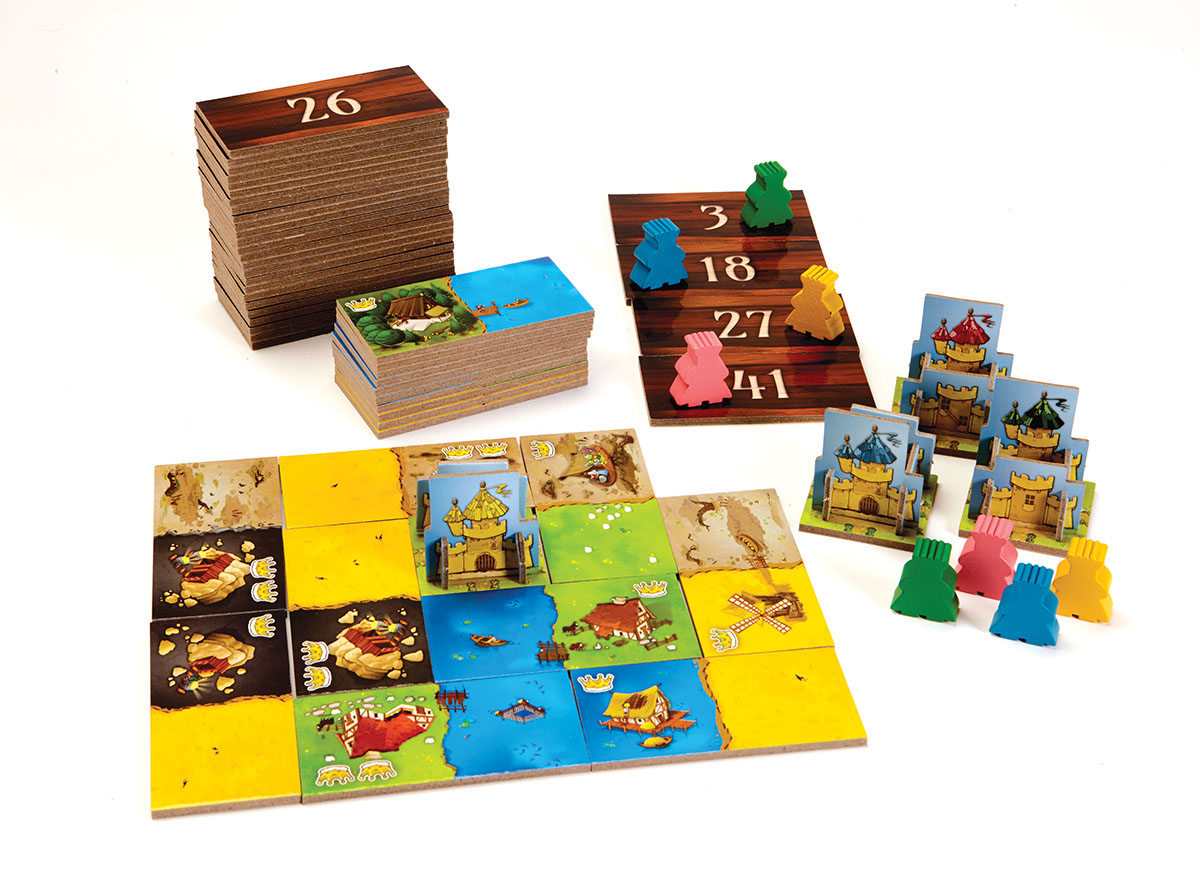 Kingdomino is a tile-laying game by celebrated game designer Bruno Cathala. It made its international debut at Essen 2017, and was later introduced to the United States market. In the game, players take turns selecting and then adding a new domino to their existing kingdom, making sure at least one of its sides connects to a matching terrain type already in play. The strategy of the game is present in the tile bidding mechanism. Players must decide how valuable certain tiles are to them, as the selection of tiles determines the order of tile choice for the next round. The game ends when each player has completed a 5x5 grid, and then points are counted based on the number of connecting tiles and crowns.
To learn more, and to browse past winners, visit the official website: http://www.spiel-des- jahres.com/en/kingdomino
Kingdomino is currently available at specialty store and bookstores in Canada.