ÎLO at JUST FOR LAUGHS!
---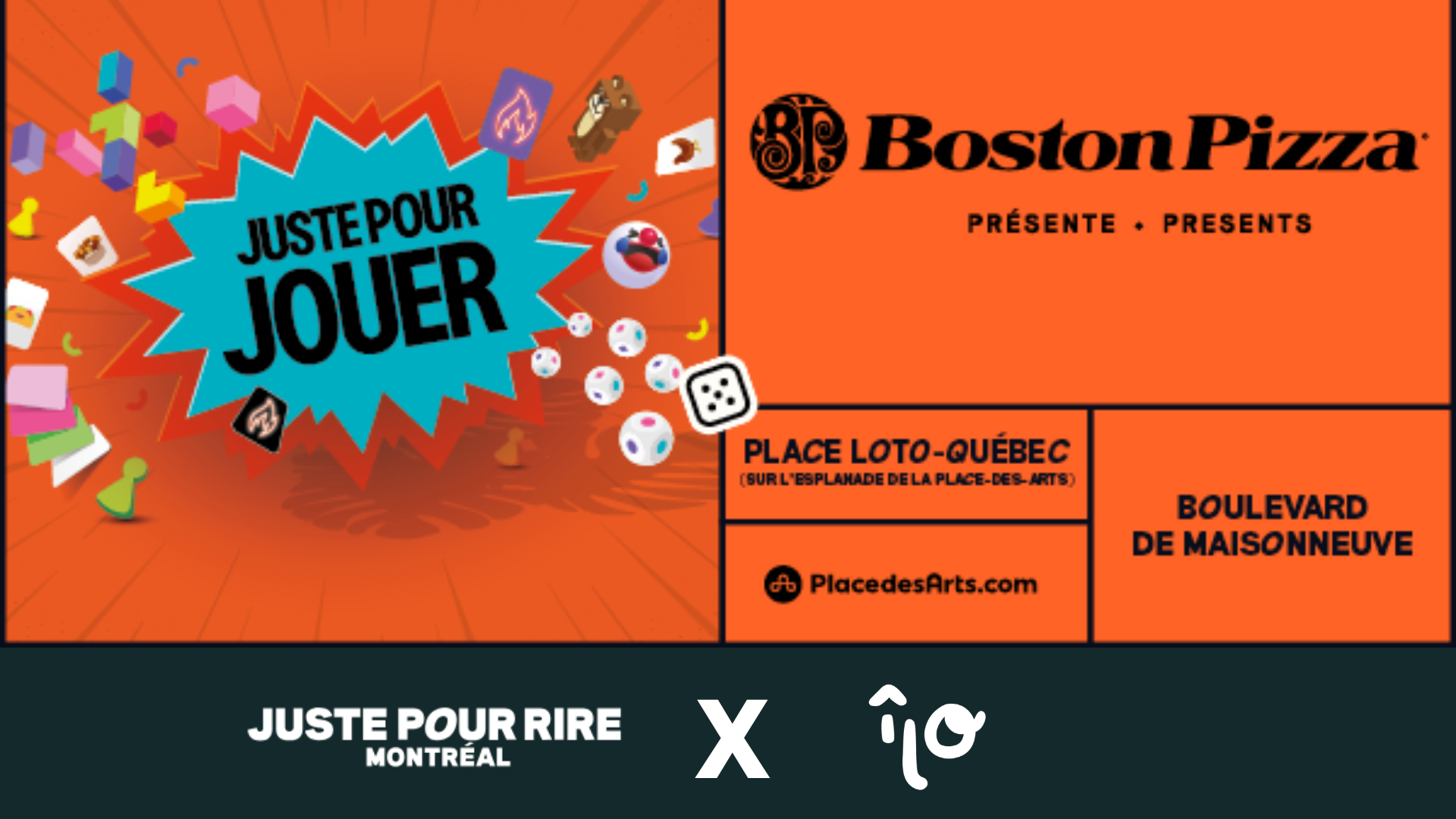 We have a special announcement to make to you! Get ready to live an unforgettable experience, as the passionate ÎLO team will be hosting Juste Pour Jouer from July 20th to 29th, from 5 PM to 11 PM, as part of the Juste Pour Rire Festival Montreal!
What is Juste pour Jouer all about? It consists of two dedicated zones for fun and games for both young and old. You will have the opportunity to entertain yourself by playing games of different sizes, from larger formats to smaller ones, and take part in highly enjoyable challenges.
Mark your calendars because it's a date!