Check out our most anticipated games of 2022 !
---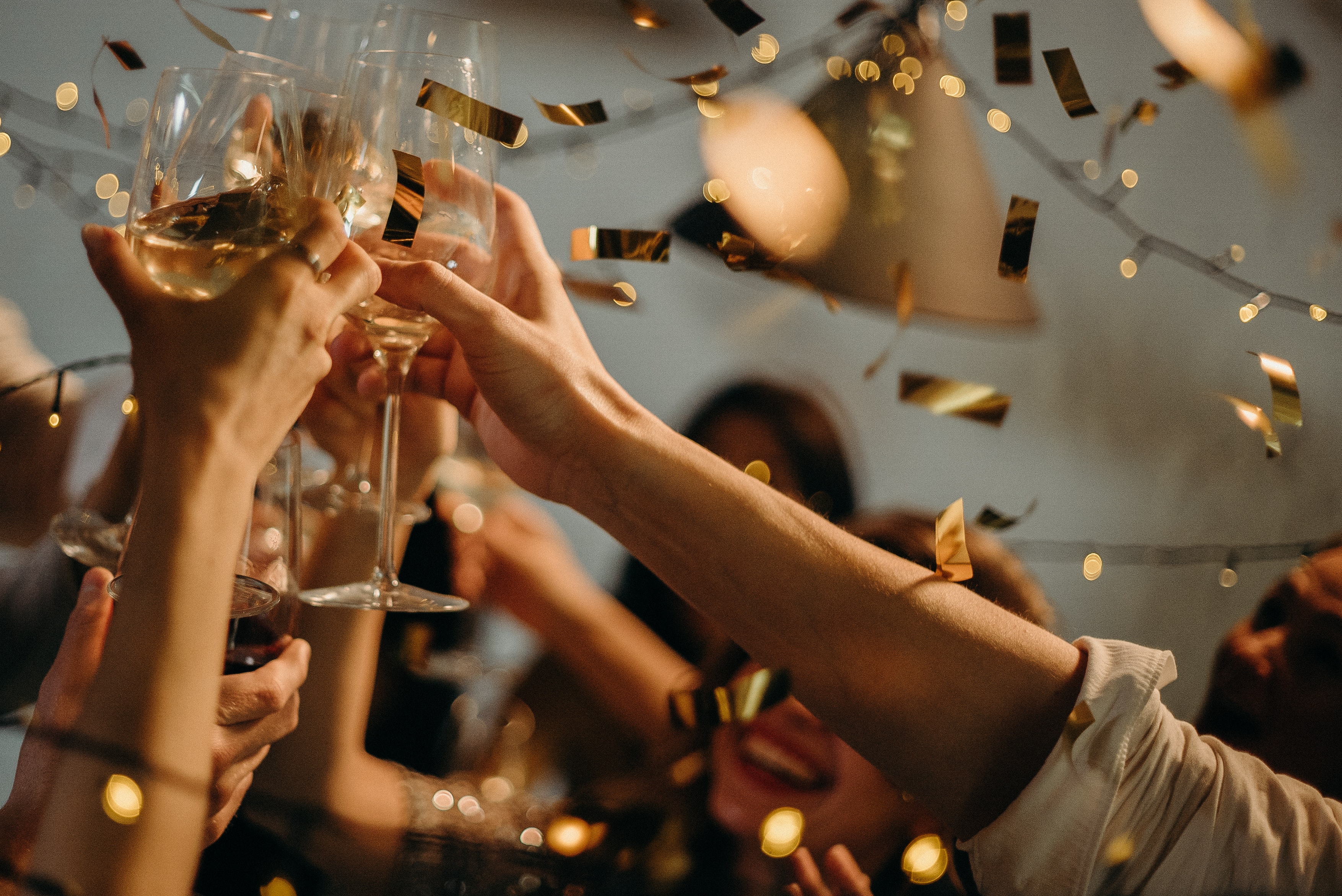 The New Year is synonymous with renewal, with changes.
We think about our resolutions: eat better, exercise more, make time for yourself ... but above all take more time to enjoy quality moments with loved ones and friends.
2022 promises to be full of new things and discoveries!
And by discovery, we mean ... lots of new games for you that will allow you to fully enjoy this new year that begins.
Here is a top 5 of the most anticipated games of 2022 at ÎLO307!
Matagot
2 to 4 / 8+ / 30 minutes
In 1291, all the glassmakers of the Venice county moved to Murano, making the island famous!
Embody one of these famous glassblowers. Collect colored shards of glass of different colors to carry out the works ordered by your wealthy customers!
From glass animals to jewelry, it's up to you to create the most beautiful items to become the richest glassmaker!
Optimize your purchases and acquire the shards of glass necessary to fulfill your orders: pay attention to the colors and shards available to be the first to fulfill your orders!
Aurora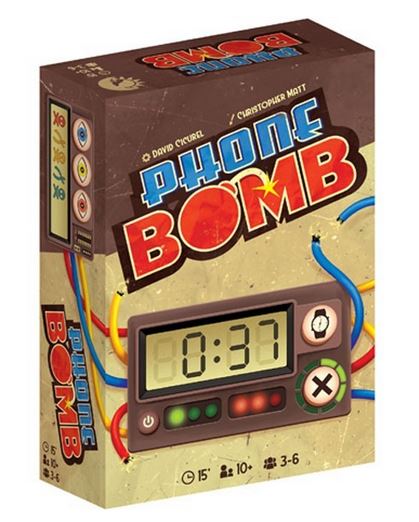 3 to 6 / 10+ / 30 minutes
Phone Bomb is (not) a cooperative game that will put pressure on you and push you to let out all your deceit.
1 minute.
3 defuse wires to identify and cut to stop the bomb, or abandon your teammates and flee?
During your turn, you play 2 cards to form a symbol, then you perform this action on the application before passing the bomb to the next player and drawing 2 cards.
During this time, the other players can swap their cards.
Phone Bomb is a hybrid game requiring the use of a mobile application (free to download, Android and iOS compatible).
Ceasar's Empire
Holy Grail Games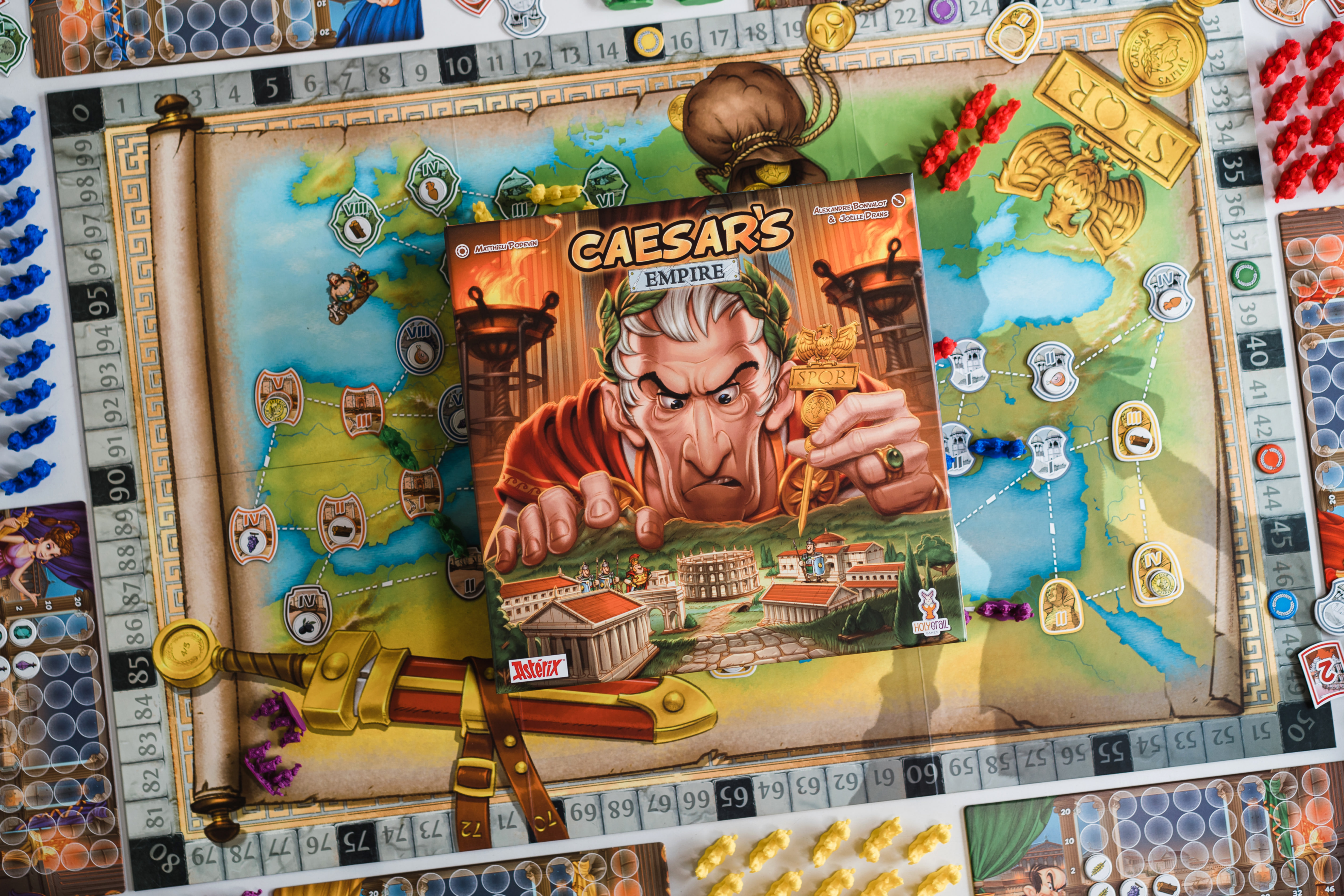 2 to 5 / 10+ / 30 minutes
Caesar's Empire is a game about building roads for the glory of Rome!
Caesar's Empire is set in the world of the beloved comic series - Asterix. However, instead of playing as one of the indomitable Gauls, this time around, you'll be siding with the great Julius Caesar!
As a member of his entourage, you've been tasked with expanding the limits of his empire. The one who brings the most glory to Rome will be richly rewarded!
In Caesar's Empire, you will be building Roads to connect Rome to new Cities across the board.
Each time you build a Road, you score points.
Every new City you reach will provide City and Treasure tokens that will be worth points at the end of the game.
The game ends when Rome is connected to every City on the board. After adding the value of City and Treasure tokens to the points scored during the game, the player with the most points wins!