GIFT IDEAS FOR GAMERS
---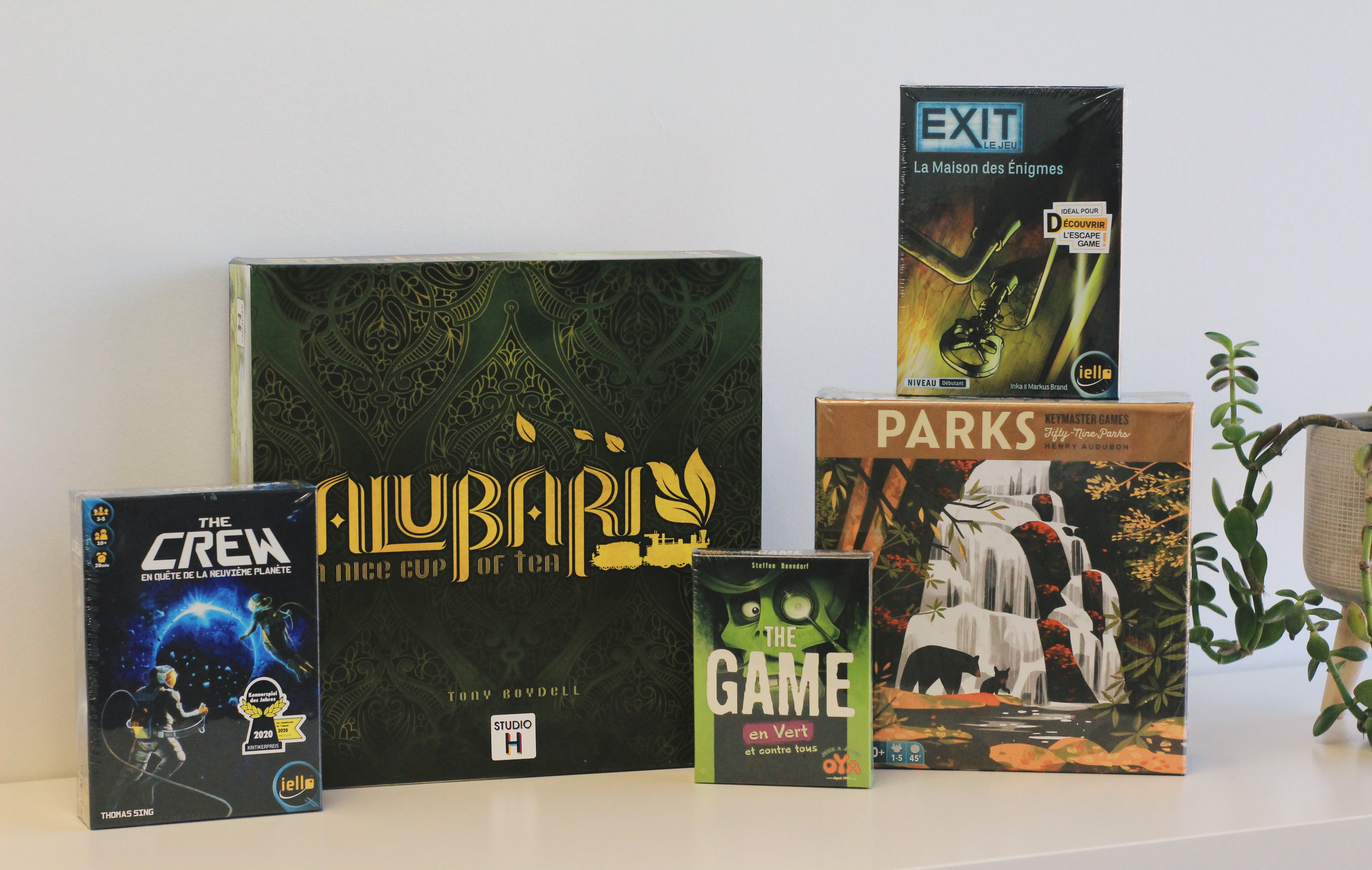 Discover our 2020 must-haves!
Our team has selected its favorites of the year to help you offer the perfect game for your gamers.
From small clever card games to big board games, our selection will satisfy all types of players!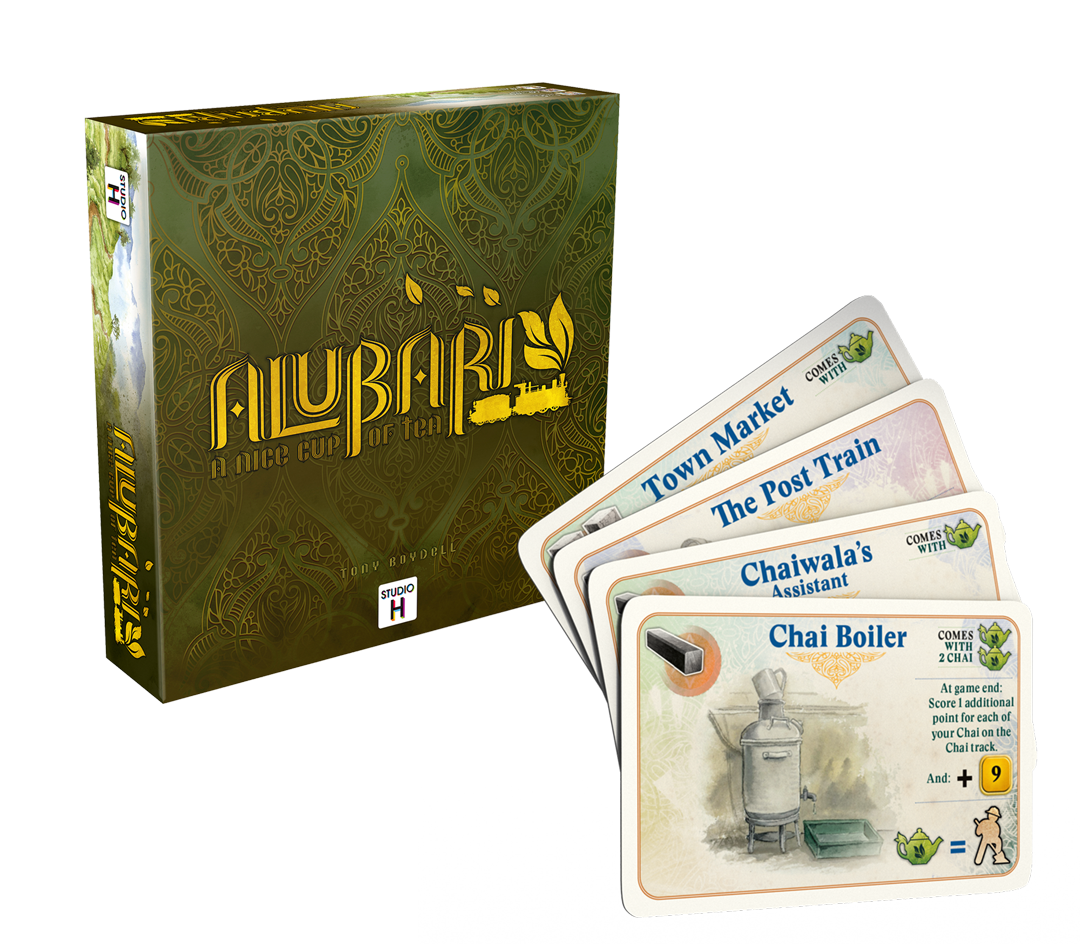 Alubari is a worker placement game in which players compete to cultivate and harvest their own tea plantations and participate in the construction of the railway.
A really interesting game, especially because of the mix between competitive and cooperative (we all participate in the construction of the rails). It is also a race to manage resources and lay workers, and one must not let oneself be left behind by the opponents on the various actions done or else one will be late for the final count. Moreover, the rule is relatively simple to understand for this type of game and the illustrations are really very pleasant.
Number of players: 2 to 5
Age : 14 years and up
Lenght: 60 minutes
Publisher: Studio H
More details here: https://ilo307.com/en/Catalog/Details/SH-ALU-021