Valentine's Day special: our games for kids
---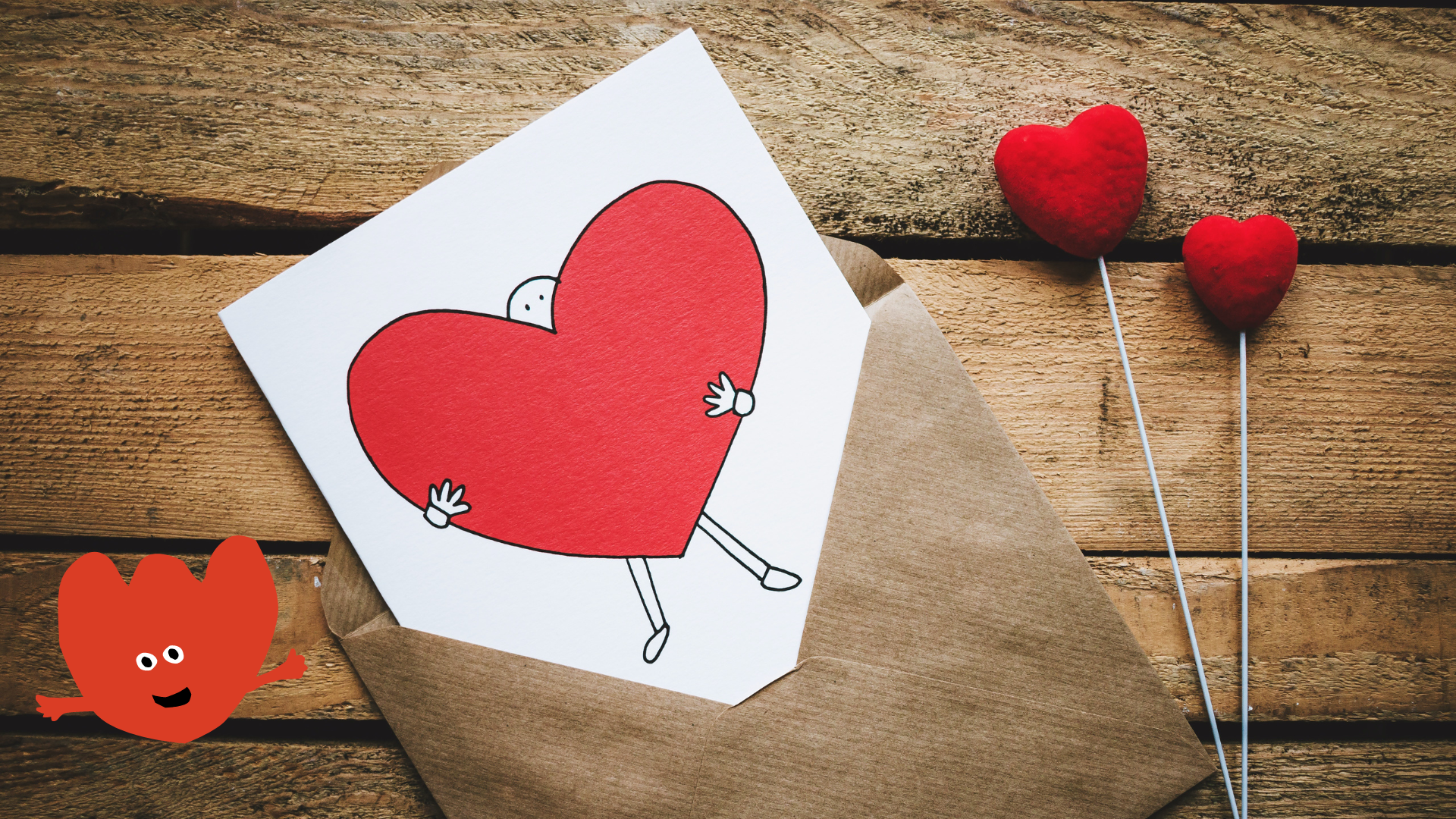 Valentine's Day is a special day for children, where they can celebrate love and affection with their loved ones. It is also a great opportunity to stimulate their creativity with fun activities and games. Here are some ideas for having a good time.


NEW in the YOU & ME collection:
In beautiful shiny boxes, assortments of unique charms and beads to create bracelets with love. Precious jewellery to keep or to give as a gift in a small organza bag. And for even more memories, two illustrated cards are included to write sweet nothings.
YOU & ME / Heishi Cœurs: (from 8 years old) published by Djeco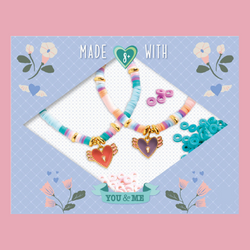 YOU & ME / Heart threading: (from 8 years old) published by Djeco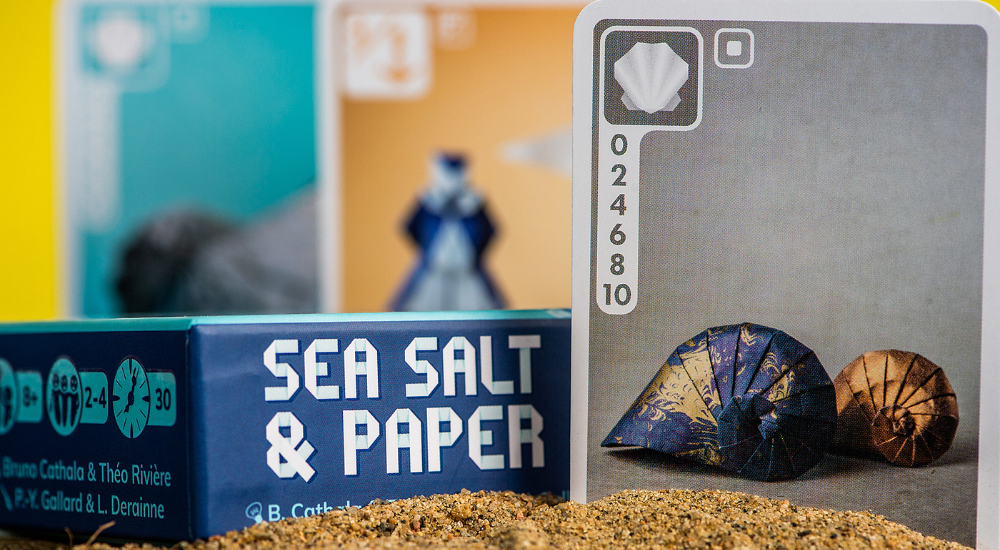 YOU & ME / Threading Letters: (from 8 years old) published by Djeco




Wooden Beads / Small animals : (from 4 old) published by Djeco
A range of colours and shapes chosen so that their creations are always successful. Children are free to create their own accessories.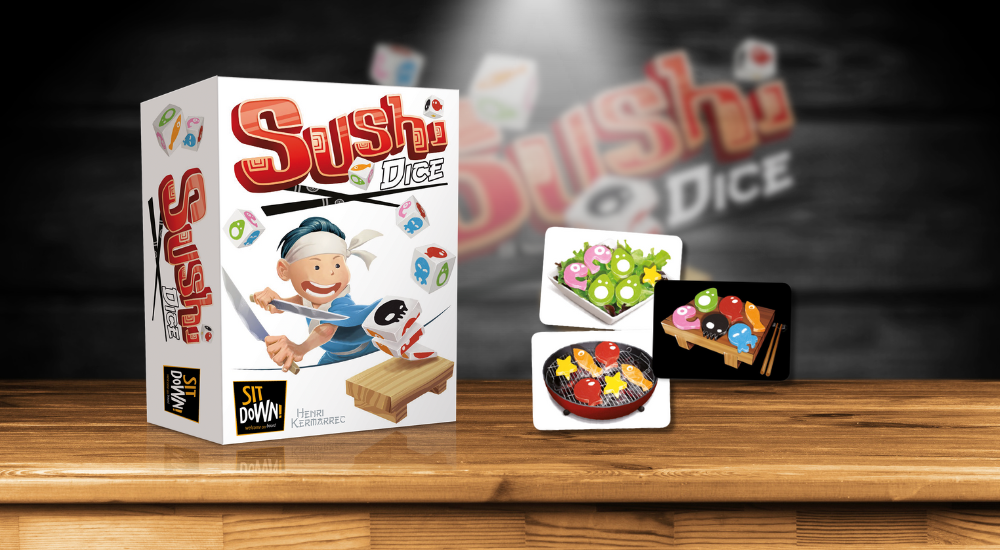 TIMELESS:
Bisous Dodo (from 3 years old, 10 min) published by Djeco
A bedtime ritual game for children from 3 years old. Before going to sleep, you place the character of your choice (boy or girl) at the bottom of the box, which becomes a bed with its little mattress. To fall asleep, you have to find the pillow, the blanket and the blanket among the cards. The game ends when all 3 cards are found. The "action" cards that have been turned over during the game are then to be carried out: cuddles, tickles, kisses, little songs...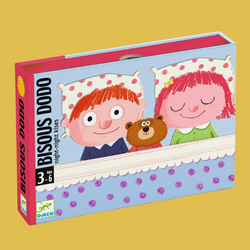 Tattoos: (from 3 years old) published by Djeco
Two sheets of temporary tattoos with very colourful and tasty Kawai illustrations, for the greatest pleasure of children! Easy to use, they are pre-cut and can be applied with a little water.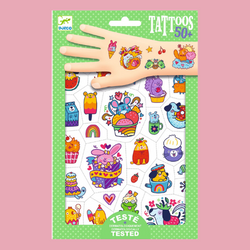 6 glitter markers / Sweet: (from 6 years) published by Djeco
Pretty glitter markers to draw or write little secret messages.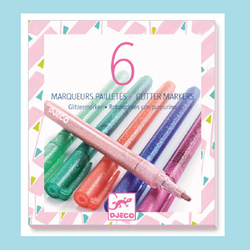 Correspondence box / Aurelia:
A small correspondence box with poetic illustrations and metallic effects containing 10 cards and 10 envelopes. An ideal box to correspond with friends or family. Lovely Paper by Djeco, a collection of refined and delicate stationery with beautiful illustrations, to brighten up the daily life of young and old.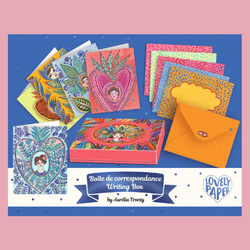 Stickers / Hugs: (from 3 years old) published by Djeco
A collage activity to make 4 relief paintings. The child assembles plain, coloured and thick papers. They glue them onto the illustrated backgrounds and create tender scenes.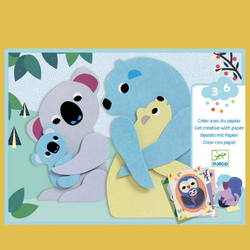 Stamp set / Lucille: published by Djeco
A small illustrated box containing an ink pad and eight "message" stamps. Once you have stamped the material, simply write a personalised message in the empty area.