Family games to end the summer in style!
---
The ÎLO team offers you a list of 4 suggestions of fun games to have a lot of fun and end the summer of 2022 in style!
Fly Home : Fun by Nature / Helvetiq
Save the birds!
Night falls, and the birds are still far from their nests!
Young ornithologists, join forces and your memory to help them find their natural habitats before the owls wake up.
Fly home! is a cooperative game that combines observation and memory, with a dose of chance. Turn over the cards and look for the common characteristics between the birds: webbed feet or talons, white or orange plumage, migratory or sedentary… Everyone has something in common with their neighbours! Can you remember the position of the birds? Or will you take risks by looking for other birds?
Painting for the little ones : The Fox Family / Djeco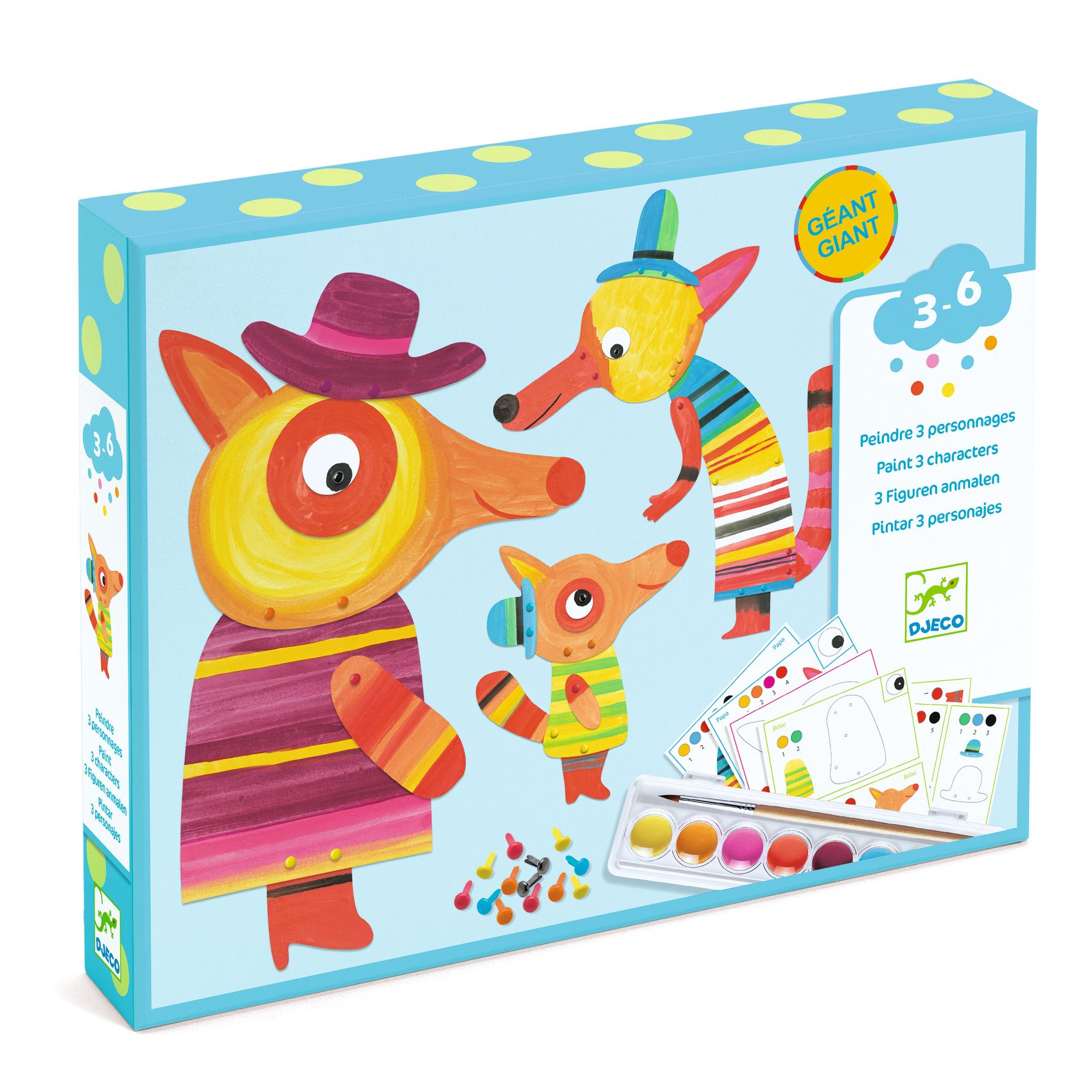 3+
A paint box to decorate and reconstitute the fox family.
Three great characters to color! After protecting the table with the tablecloth, your little ones paint all the pieces with the brush, making lines.
Once the pieces are dry, he assembles them with Parisian fasteners to reconstitute: the fox dad (50 cm), the mum (40 cm) and the baby (28 cm)!
Puzzle duo-trio : Stories / Djeco
Puzzle duo-trio : Stories is a puzzle where children put pictures in the correct chronological order to tell funny stories.
A fun, entertaining and simple introduction to matching games. Perfect for teaching the concepts of cause and effect and sequences of events. FSC® certified paper and card.
Collage : The Day / Djeco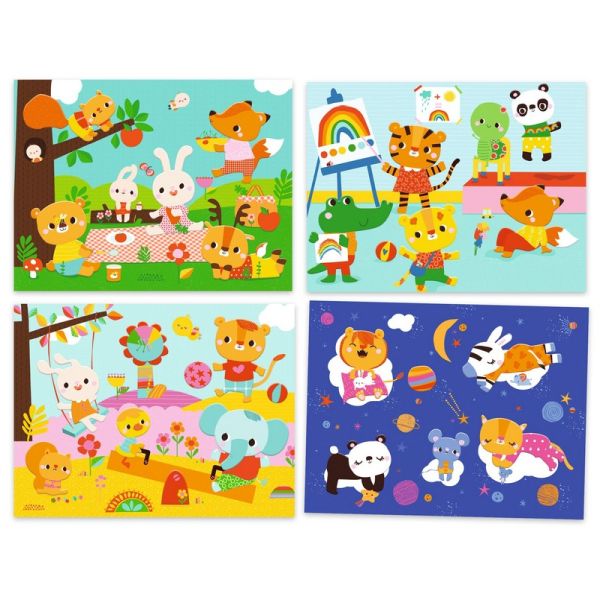 18m+
An introduction to collage for little ones aged 18 months and over.
Thick, easy-use shapes stick on the pretty illustrations to make 4 designs.
FSC® certified paper and card.