The perfect alliance between art and games: Artistic board games for Museum Month in Montreal
---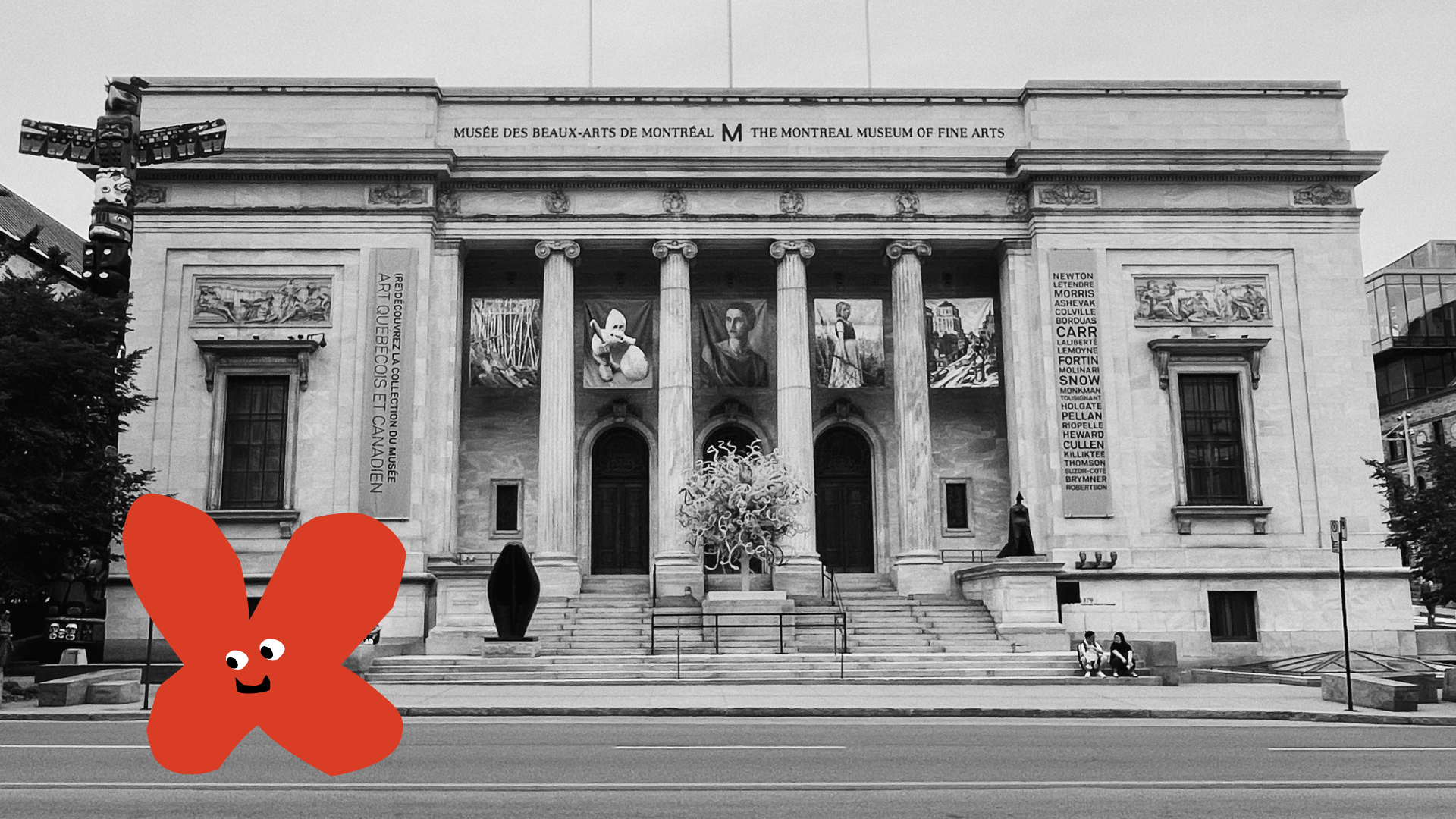 Right now, Montreal is buzzing with artistic excitement as the Month of Museums is in full swing. It's the perfect time to explore the fascinating world of art-themed board games and combine your love for gaming with the cultural richness of museums. Whether you're an enlightened art enthusiast, a passionate gamer, or simply curious to discover new forms of entertainment, artistic board games invite you to experience an immersive and playful journey into the heart of art.
Imagine yourself recreating famous masterpieces, competing with friends or children in creative challenges, or solving stimulating artistic puzzles. Artistic board games allow you to explore different art movements, learn more about great artists, and develop your sense of aesthetics, all in a fun and friendly atmosphere. Whether you're a novice or an expert, you'll find games suitable for all skill levels and artistic interests.
So, are you ready to dive into this enchanting universe where art and play meet? Let yourself be inspired by our selection of the best artistic board games and embark on a captivating journey where imagination and art blend together to create unforgettable memories.
To learn more about the Month of Museums in Montreal, click HERE.
TIMELESS CLASSICS FOR ADULTS:
EXIT- Le Musée Mystérieux: (from 12 years old) published by IELLO
EXIT is a game that captures the sensations of "escape rooms". Equipped with clues, materials, and a decoder, your mission will be to escape from the game as quickly as possible. More than just a game: it's a unique and immersive experience where you'll need to demonstrate cooperation, observation, and logic. This visit promises to be exceptional! Here you are, eagerly standing at the entrance of the Museum of Science and Technology in Florence. It's not every day that you have the opportunity to discover the treasure of the Santa Maria! But suddenly, everything goes awry, and the visit takes an incredible turn. It's up to you to unravel the mystery hanging over this museum... and to escape from it!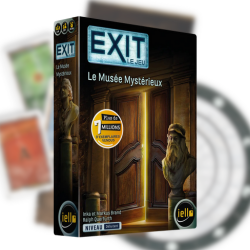 Art Box : (from 8 years old) published by Matagot
With #Artbox, become a true artist! Halfway between cubism and abstraction, between Picasso and Mondrian, let art - and geometric shapes - guide you. As a unique party game, #Artbox's gameplay encourages you to reconsider your perception of the simplest objects and draw them in geometric form.
It's up to you to represent your assigned word as accurately as possible for others to guess. Each player secretly chooses their word from 2 cards. Then, roll the dice to obtain a set of 4 shapes: square or rectangle, circle or oval, line, and triangle. You'll need to draw your word using only the shapes designated by the dice. Now it's your turn to play and draw your word as quickly as possible, and make sure to put in your best effort: the other players must guess what you have drawn. The player who successfully makes the most correct associations and the one with the most recognized drawing earn points, leading them closer to victory.
Art Robbery: (from 8 years old) published by Helvetiq
In Art Robbery, you embody art thieves who must divide the loot from their latest exploit. The game consists of four rounds where you compete against your opponents and try to claim the largest share of the cake. Steal the loot right under the noses of your fellow players, protect your own, and gather enough alibis throughout the game to avoid getting caught by the FBI, or face elimination! This highly competitive game requires a good dose of strategy and interaction—may the best thief win!
It is available HERE.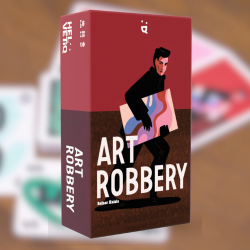 TIMELESS CLASSICS FOR THE WHOLE FAMILY:
Museum Suspects: (from 8 years old) published by Blue Orange
Museum Suspect is a detective game where you compete against other detectives to be the first one to unmask the thief and any potential accomplices (if they are) still present in one of the rooms of the stolen museum! Bluffing, betting, and deduction blend perfectly in these investigations.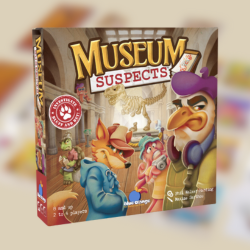 Enigmes / Vive l'Art !: (from 8 years old) published by Bioviva (COMING SOON)
Énigmes - Vive l'art ! is an investigative game where you strive to be the quickest to guess the riddles hidden behind 5 informative and entertaining clues. Demonstrate skill by tossing the token onto the board to try and win more Énigmes - Vive l'art ! cards. The first player to collect 6 cards wins the game! So, who will be the fastest at guessing the sought-after words? Find out by playing Énigmes - Vive l'art !
Défis Nature / Civilisations disparues: (from 7 years old) published by Bioviva (COMING SOON)
Défis Nature - Civilizations is an educational and family game for 2 to 6 players. This card game takes you on a journey to discover the vanished civilizations from around the world! Explore the civilizations, then bet on the strong points of your civilizations to collect all the cards in the game and win the game. So, are you ready to take on the challenge? The concept of Défis Nature - Vanished Civilizations is simple: children aged 7 and up bet on the strong points of civilizations. The player with the highest characteristic wins the cards of other players. The first to collect all the cards in the game wins the game.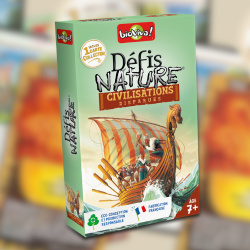 CREATIVE ACTIVITIES:
Inspiré par / Polynésie (Gauguin): (from 7 years old) published by DJECO

"Inspiré par / Polynésie (Gauguin)" is a creative hobby by Djeco that allows children to explore art in a playful way, drawing inspiration from the works of Paul Gauguin and the colorful atmosphere of Polynesia. It is an activity suitable for children aged 7 and up, all the way to 99 years old, as there is no age limit to immersing oneself in the world of art!
This creative hobby provides an enriching artistic experience. The kit includes illustrated cards featuring landscapes, flowers, and traditional motifs from Polynesia, as well as an instruction guide to assist with the creation.
Discover the extensive "Inspired by" collection HERE.